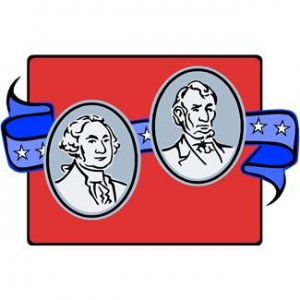 Today is Presidents' Day in the United States and Family Day in some parts of Canada. This suggestion is relevant for both.
Making Presidents' Day meaningful for young children is a challenge. There are crafts and other activities to do with little ones, books and stories to read or tell. There are games and songs, too, and community activities.
What are some of the things most memorable about Washington and Lincoln? Their words! Both of them gave some powerful speeches. No matter how your family celebrates Presidents' Day today, one way to honor their memories is to spend some time exploring words and encouraging your child's language learning. Words can create memories and are important in all kinds of ways.