Somehow the world speaks differently to kids that it does to adults; without a doubt, kids hear a call for risky play. Children's response to this call often gives parents and teachers grey hairs. As their caregivers, we need to help kids manage their answers to risk.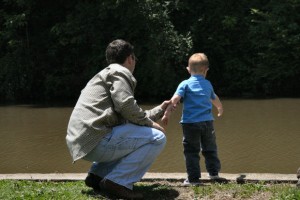 Our own example is a powerful model for kids to imitate. When we need to evaluate risk and make a decision, we can explain our choice. For instance, if we are on a hike we can say a different path looks shorter but we might get lost. We may decide to take the risk or not, and it helps kids if we tell them why. We may risk being late by stopping at the store on our way home, but not by stopping on the way to the airport. Likely kids will have asked why already.
To use a quote, "There is nothing so freeing as not knowing our own limitations." Children sometimes have unrealistic ideas of their own limitations–and their abilities. One child may think a side isn't nearly high enough while another may be terrified. One needs to be discouraged, and the other encouraged to try.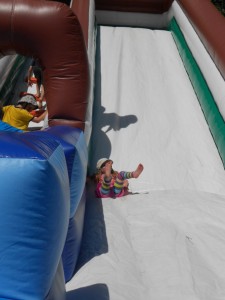 Support may mean having to be flexible and creative. A the age of 3, our son was convinced he could fly. He jumped off anything he could climb onto. We discouraged him, with difficulty, from flying off the garage roof. Finally, after several weeks, we were able to get the no-fly message across by explaining he could jump (fly) off something depending on having a soft landing. The ground was soft only for a short jump and hard for a long jump. Why do some kids hear a call for risky play so easily and loudly?
Some adults engage in highly dangerous activities, but most of us grownups have learned to manage risk without putting ourselves in danger. For kids, it's a learning curve with bumps and bruises. They learn to handle risk when it's part of their activities. Play often involves risk be it alone or with others, outside and in. In many cases, experience can be the best teacher.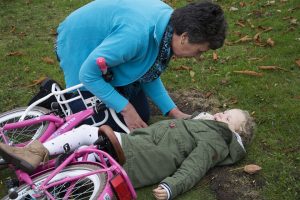 We will all have our own degree of acceptable risk, often in conflict with our kids and even our spouses. Handling children's risk is a learning curve for us. No doubt, there will be some kind of risk in your child's play today. What are your thoughts on kids and risky play?