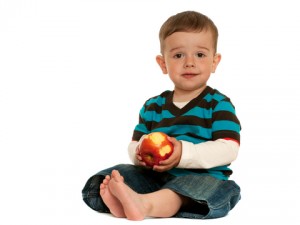 Welcome to 1 2 3 Kindergarten.
Do you have a child who will be going to kindergarten this year or in the next 1-5 years? Did you know that children who start school ready for kindergarten have a better chance at a positive school outcome?
My name is Barbara Allisen and I'm a kindergarten teacher (and parent, too). This website features tips and information on kindergarten readiness.
Click on  'Blog'  for a daily readiness idea that you can do in just minutes with your child. For a developmental checklist that you can use to assess your child's kindergarten readiness, sign up for the 123 Kindergarten Newsletter by filling in the boxes → and click submit. I promise the Newsletter will be short and practical and never long and boring.
W when you
E enter this
L little room
C consider yourself
O one of the special
M members of a group who
E enjoy working and learning.
Why did the fish cross the road?  He was going to school.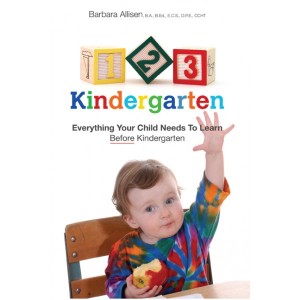 1 2 3 Kindergarten, Everything Your Child Needs To Learn Before Kindergarten
To get your copy of the book click here