Kindergarten readiness skills build on children's early experiences. Lots of variety helps build this foundation for later learning. As well, a great deal of repetition is needed, too.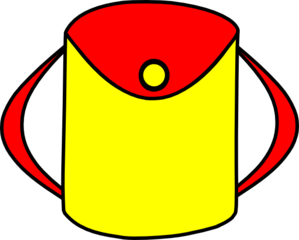 For children to develop an understanding of numbers, they first need to learn that one number goes with one thing. Usually, one person only carries one backpack at a time so it is ideal to help kids develop 1 to 1 correspondence. As you and your child are able, maybe walking along or going to daycare, check and see how many backpacks each person is carrying. One person = one backpack. This will take only a few minutes and can be incorporated with something you are already doing.
Children who have grasped this idea will be able to move on to some early problem solving skills: if there are 2 people how many backpacks would there be? How about if there are 4 backpacks how many people? Even if children are counting, they still need lots of practice with 1 to 1 correspondence.
How about turtles–would they need any backpacks?