Spending Time Playing with Stuffies and Dolls
There is an infographic that reassures parents and caregivers that they do not need to be experts to spend time with kids, they just need to spend time. To a child love is spelled with the letters t i m e. Here are some stories of ordinary families spending some time together. I hope they inspire you.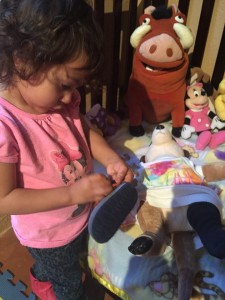 Asa is a working dad with a preschool daughter. We'll call her Princess. Among other toys, Princess likes to play with dolls and stuffies, dressing them up, feeding them, cuddling them, putting them to bed, and talking to them. Although Asa is not very good at it, he admits, he plays too. Daddy fingers have a hard time doing up little buttons, but he has a big lap that holds quite a few at a time.
Does your child like to play with stuffed toys and dolls?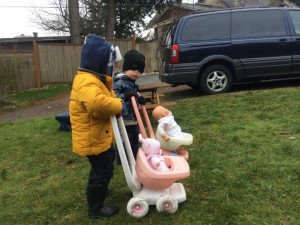 Remember, not just girls but boys can engage in this kind of play too. What can grownups do to support and extend the play? We can talk to the toys and check how they are feeling. Kids need to learn the words for emotions so that can tell us how they are feeling. Negotiate with toys about what they would like to do and play. Check on their needs. Tell them about your day. Read them books and share stories.
All of this language is so important for building brains. Use the family language and if you are living in an area with another dominant language, use it too. Children need millions and millions of words to build the brain connections used in processing language. The toys can get taken outside for a walk and shown the wonders of nature. Stop in the playground for a swing. Children learn as they play.
This is just one way to love and spend time with a child. Right Asa and Princess?
Thank you to EasyPeasyKids.com.au for this infographic. (You can download a copy from the website, there is a page of downloadable posters.)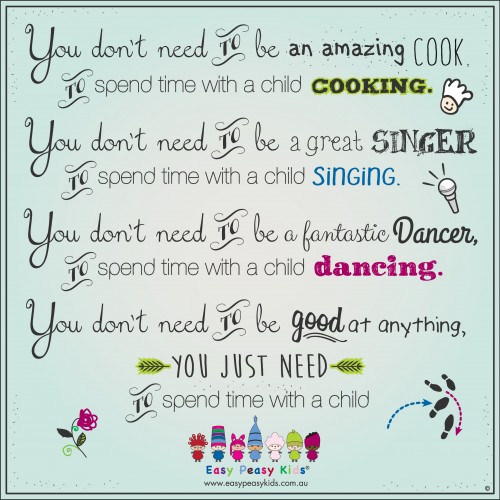 FREE ONLINE COURSE
Enroll in this free online course, Brain Power and Play for Young Children, to learn how to boost your child's brain power before kindergarten!