"Before I go to kindergarten, there's lots I can do!" What helps your child be ready for kindergarten? Here's an infographic checklist.
Just recently, an infographic was shared in a group of parents and teachers with some pre-kindergarten goals. While a goal is something to work toward, not a requirement, many of us were concerned that these goals didn't match the development of pre-kindergarten kids. Plus, they were all academic. Instead, we talked about what we thought were more appropriate ones. This infographic grew from that sharing.
Stay tuned for more posts  on how to encourage readiness for your child. AND…what to ask the school to do to be ready for kids.
P.S. You are most welcome to share this with parents, caregivers, and anyone else connected with young children. Please, let me know any suggestions and if there are any typos…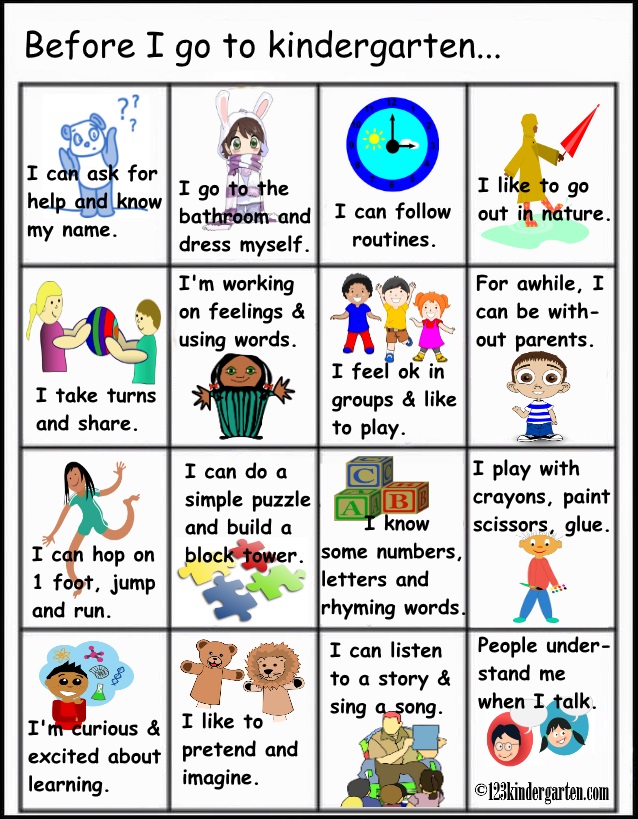 FREE ONLINE COURSE
Enroll in this free online course, Brain Power and Play for Young Children, to learn how to boost your child's brain power before kindergarten!