We all want our kids to have the best, including learning and opportunities, and imagination gives kids an advantage. It helps them "to steal a march." In the words of Einstein himself, "Imagination is more powerful than knowledge.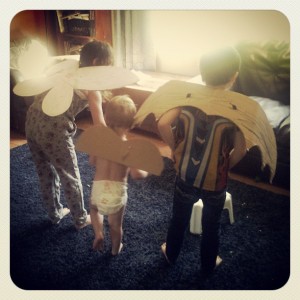 Are kids born with a talent for imagining? That's hard to say because we can't see how the brain works, but we do know imagination can grow and expand with opportunities and stimulation, with practice and nurturing.
One of the ways to encourage imagination is with books and stories. Children's books are bright with colors. Images and words dance on the page and in the mind. Besides reading books, we can also tell stories. Do you and your child ever take the bus? Together, the two of you can imagine what might happen if the street turned into a river and the bus became a boat. Perhaps, a river of chocolate syrup or spaghetti sauce. Stories can happen anywhere and anytime.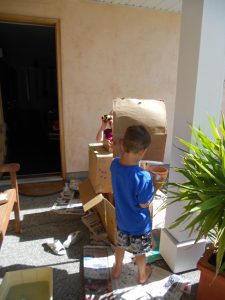 Got a big, empty box at home? A box has unlimited possibilities for imagining. Plain or covered with crayon colors and stickers, it can be a rocket ship, boat, fort, hideout, car, bus, train, store, pirate galleon, restaurant, space ship or anything else a child may think of. Plus, it can transform into something else in mid-play.
A sidewalk can be a direct road to an imaginative journey. Add some chalk for drawing along the way. A blanket fort creates a whole new world, right in the middle of this one.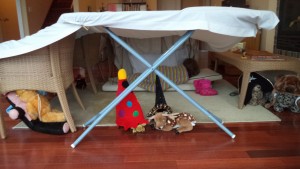 Surprisingly, boredom impacts imagination. If kids are always busy and have things to watch and do around them, there isn't time for the journey inside where imagination lives. When kids are bored, with nothing to do (insert whiny voice), they turn inwards and think of things themselves. We can see the transformation on their faces as they go from bored to actively engaged.
The development of imaginative skills is valuable in grownups. Companies and countries need innovative and creative people. Imagination gives kids an advantage, now and later. How do you encourage imaginative play for your child?
FREE ONLINE COURSE
Enroll in this free online course, Brain Power and Play for Young Children, to learn how to boost your child's brain power before kindergarten!