Ya know how sports programs show the play-of-the-day?–well this is a play-of-the-day calendar for fun and learning for the whole month of February! And why you may ask? Because play is a winner since it's the brain's favorite way to develop and grow. 90% of the brain develops by the age of 5 and the best way to grow connections and pathways is thru play. So, encouraging play is a no-brainer.
Print off the image below and paste it on the fridge or a bulletin board. Adapt as suits the needs of your family or care centre and let it inspire other ways to play.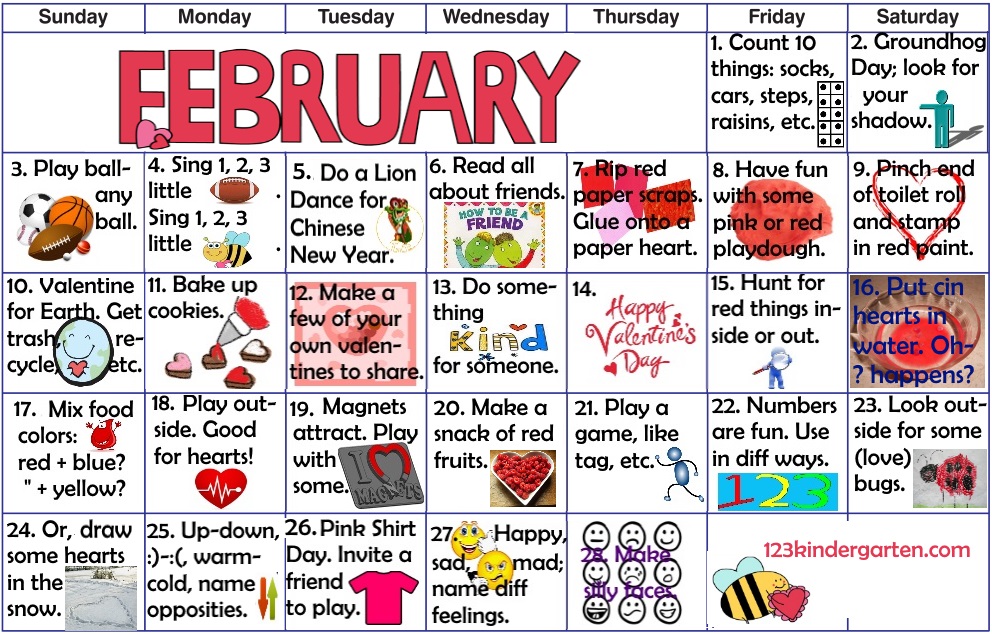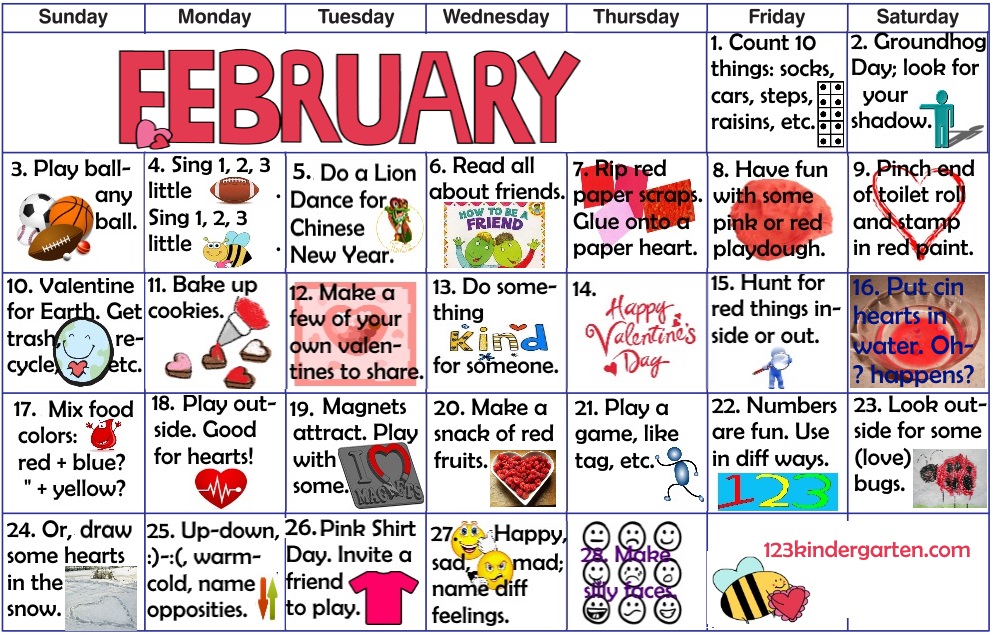 FREE ONLINE COURSE
Enroll in this free online course, Brain Power and Play for Young Children, to learn how to boost your child's brain power before kindergarten!