Mother Nature has played the best trick on us–the brain's favorite way to learn is PLAY, so here is a whole month of April learn and play fun for kids.
The early years are critical for brain growth and development and young children need a variety of play experiences: hands-on, whole body, manipulative, exploratory, social interactions and more. The calendar of PLAY activities can be switched around to suit your family's needs. Use it to inspire even more fun and learning with play activities. How's that for a no-April-Fools?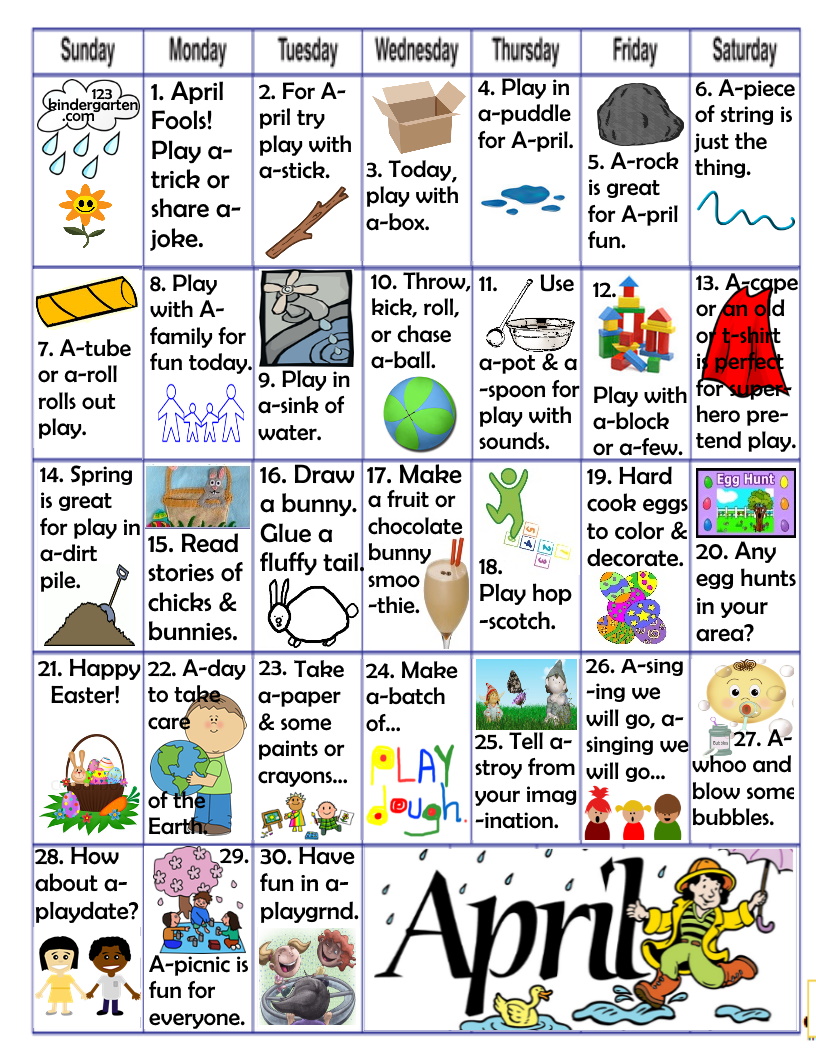 FREE ONLINE COURSE
Enroll in this free online course, Brain Power and Play for Young Children, to learn how to boost your child's brain power before kindergarten!