Are you asking:
"How will I know if my child is ready for kindergarten?"
Parents are children's first teachers.
The most sensitive time for brain development is between birth and 5 years of age, before children ever start school.
Children who are ready for school do better in every grade and beyond.
Between one-third and one-half of children entering school at kindergarten are unprepared for the learning challenges.
The earlier you start the more time you and your child will have for fun and learning. As the following graph shows, the prime window of development in nearly all areas for young children is before school begins. Parents and caregivers are the first teachers. School is a follow-up to the work–and play–that you have already started.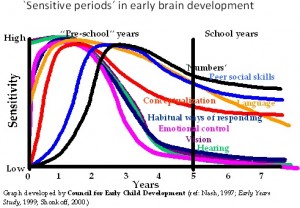 "The good news is that maximizing learning can be done in minutes a day, piggy-backing on to other activities that you are already doing. It's not a question of adding on, but targeting in. And having fun!" Barbara Allisen
A likely follow-up question is:
"Are there some ways to support my child's learning and kindergarten readiness?"
Here's another infographic with pictures as well as words: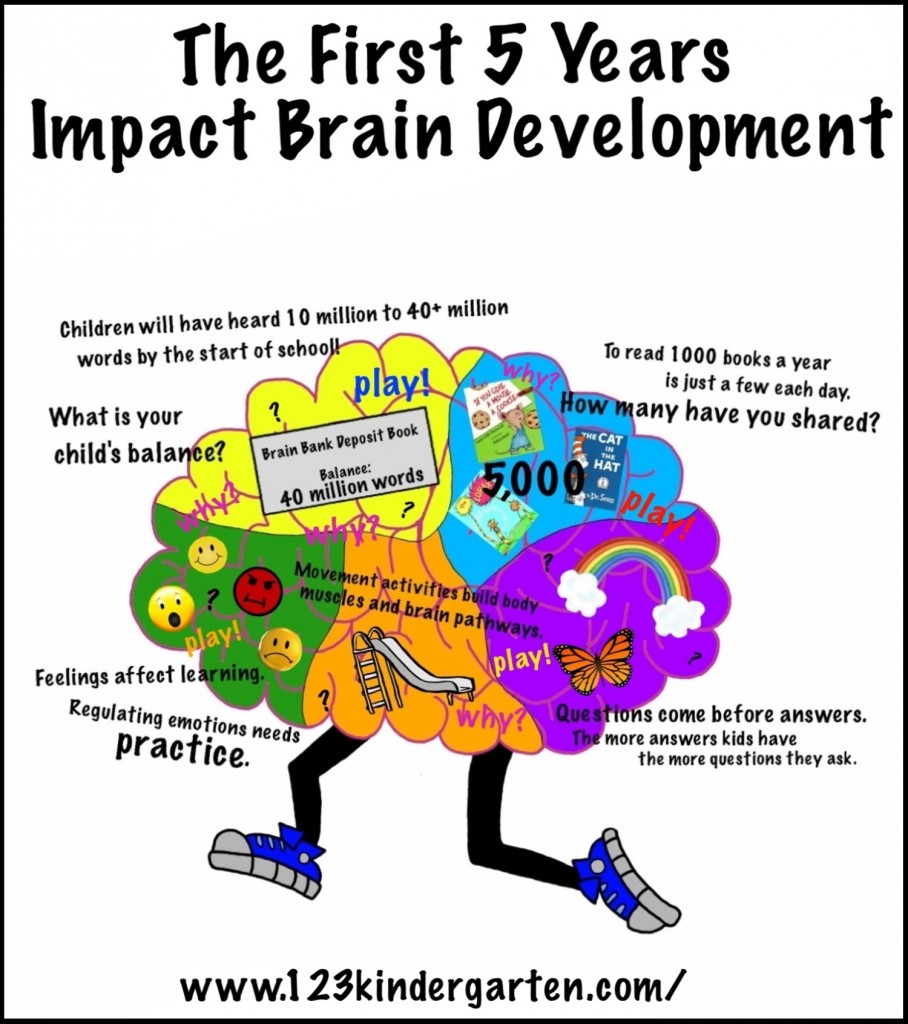 Now that you have some answers, do you have more questions? This is getting to be like the chicken and the egg, but there are lots more answers here to support you, as your child's first teacher, and your child's early learning and kindergarten readiness.
It's as easy as 1…2…3…kindergarten.