May the 4th be with you. This is such a fun play on words, and play is the force of childhood.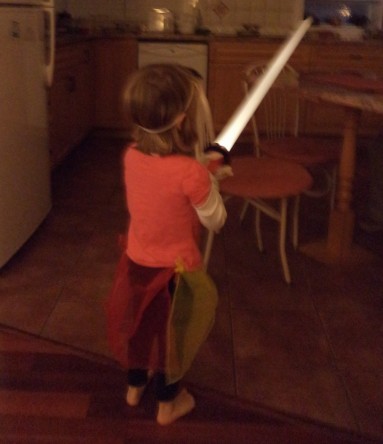 Play is more than a force, it's a right of childhood. That's another play on words too. Play is so important that the United Nations has incorporated it in The Convention on the Rights of the Child. Right also has the sense of being correct, and childhood is the right time for play. Play is how kids learn.
"Children are wired for hands-on, full-contact, self-selected interaction with the world—we call this PLAY!" (author unknown)
Childhood is a magical time, full of play and wonder. In the spirit of May 4th, here is a recipe I've shared before. May the 4th of play be with you and the magic of childhood live in your heart.