Learn and play everyday, for brain connections, kindergarten readiness and healthy development. Are you familiar with the book called Last Child in the Woods, by Richard Louv? Louv talks about nature-deficit disorder and the huge impact this is having on kids today.  He links the lack of a connection to nature to some of the pretty disturbing childhood trends, such as rises in obesity, attention disorders, and depression. Exposure to nature is crucial to healthy early childhood development
The solution to this lack of a connection is very simple: some nature  play. For families in rural and less-developed areas this is much easier than for families in cities. And that's where most families these days live. Incorporating some nature time is much more doable in the summer than in the winter.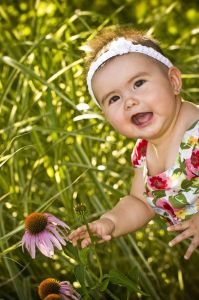 Just going for a walk around the block with your child is a good start. Are there any trees to see? Maybe someone has plants growing in their yard or in pots by the door. Check for rocks. Sometimes turning over a rock can reveal bugs and other crawly critters. There might be some nature sounds like birds, or wind. Can we see the wind? Feel it? Does a tongue just peeking out a little bit taste the wind? What does the sky look like? Look up at the clouds; clouds are always changing. That same walk around the block can be very different in the rain. Mud and puddles seem to have a magnetic attraction to kids. Thank heavens for muddy buddies and rain pants. These make life easier for having fun.Clip 2 paper rolls together to make binoculars to see what things have changed. Kids will notice changes as the weather and the seasons change. That's been a lot of connecting to nature with simply going for walks outside.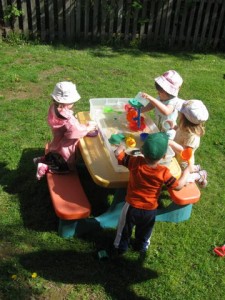 Don't forget your own yard. A tub of water or a tub of sand are natural toys. A big bowl of water will keep a young toddler content and there's no worries with putting clean water in an exploring mouth. Mixed together with spoons and fingers, and plopped and measured into cups, mud can keep children busy for a long time, but remind kids that mud pies are not for eating. Using paper muffin cups, let kids make mud cupcakes and collect bits of nature around the yard to decorate them. Find an old pail for mixing in grass, pine cones, twigs, leaves and rocks to make troll soup. Kids can lie down in the grass to see if there are any bugs or worms.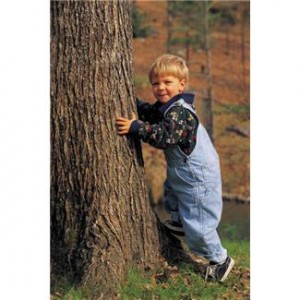 Parks and playgrounds are also fun places to explore nature. Check out if all the trees are the same. Trees are fun just to run round and round and can be hideouts, forts, and other special places. Birds and animals might have  homes in the trees. Babies can feel the texture of tree bark with their hands. With grown-ups to watch older kids can go for a walk to find different things to touch. And collect. Sticks, rocks, pinecones and leaves all seem to follow kids home. With these nature treasures, kids might want to make their own fairy houses or nature forts. These same treasures can also be used for sorting, or making potions.
Do you remember the comic strip with Hi and Lois? The baby talked to the sunbeams that came thru the window just like they were a special friend.
Is nature a special friend for you and your child?