I'm reluctant to mention the word snow in case it triggers more cold, thick rain. I'm beginning to wonder if spring isn't just a fairy tale?
Snow White is another fairy tale that is unfairly dismissed because it seems to be one more example of a helpless female that is saved by a prince. The symbolism in this story goes much deeper and touches on being of service to others. There is an underlying message of compassion and friendship and being rewarded for goodness. It is worthwhile reading to children for these values.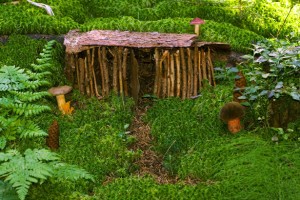 It's also a fun story to use for counting. How many is 7? How many people are in your family? There are 7 dwarfs. How many people does that make with Snow White, too? 7 + 1 =? To have a pretend tea party for all of them how many plates would you need? And cups? This is a great story to practice some kindergarten readiness skills such as counting, adding, 1 to 1 correspondence and more. For  language fun make up some stories about the dwarfs. Spread a blanket over a table and have a dwarf fort. What other activities can you suggest for this story?