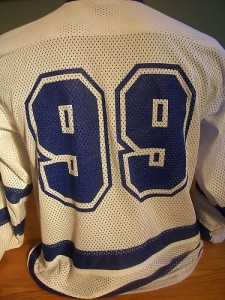 With the start of the finals for the Stanley Cup, hockey is a topic of discussion in many places–but preschool, too? Apparently! I will admit I hadn't thought of hockey as learning tool for little ones but this parent said that her son learned numbers from hockey jerseys!
Well, kids learn in lots of different ways.  In this case, the child was very motivated from something in his experience and built his learning on that. To help your little one with kindergarten readiness use whatever is important in the child's world. Readiness for kindergarten does not come from workbooks and flashcards but from ordinary, everyday living. Score another one for kindergarten readiness!
FREE ONLINE COURSE
Enroll in this free online course, Brain Power and Play for Young Children, to learn how to boost your child's brain power before kindergarten!