Connecting hockey to kindergarten readiness activities can be a bit of a stretch. But it's kind of fun, too. If you and your child are watching Game 2 of the Stanley Cup Finals this evening, there will be opportunities to talk about what's happening. This conversation uses and develops lots of language skills:  describing something, answering questions, hearing the different sentence structure when someone asks a questions, how to refer to people and more. Young kids often start sentences with her or him instead of she or he: Him skate fast. Her is watching, etc. Children need to hear adult conversations over and over so they can imitate correctly and they need adults to talk to them.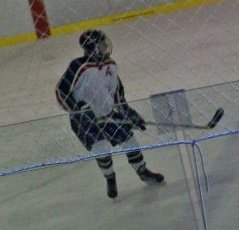 Not only is language development taking place, but there is social learning, too. In any conversation, the talkers take turns talking and listening. Kids like to feel included; this boosts their feelings of self-worth. For some families, where watching the hockey game is not the choice of everybody on a Saturday evening, there is some consolation that watching may be helping develop readiness for kindergarten. Oh, but be careful of the language!
FREE ONLINE COURSE
Enroll in this free online course, Brain Power and Play for Young Children, to learn how to boost your child's brain power before kindergarten!