As kids play and build with construction toys they are also building brain connections and readiness for kindergarten. Imagining and creating are powerful skills–they are the heart of innovation and they begin as children play.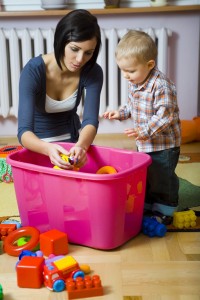 There are many different kinds of construction toys using wood, plastic, metal, and sturdy paper. Some are quite specialized for robots, toys, machines, race tracks, houses, and even marble runs. There's all kinds of learning, too: manipulating, stacking, fine and gross motor skills, visualizing, counting, spatial orientation, balancing, measuring, comparing, colors and shapes, to name a few. Either on their own and with others, kids imagine and pretend, organize and plan. As kids play together they practice cooperating, problem solving, and negotiating.
We can encourage their language development by talking with them about what they are doing. All kinds of discovery, exploration, and kindergarten readiness, happens with construction toys–for both boys and girls. What construction toys do your kids like that you can recommend? For what ages?