One of the news items circulating recently on the Internet talks about the discovery of Ghost Octopus and Yeti Crabs in the Antarctic. The scientists were "thrilled", "amazed", and "absolutely stunned."
These comments reminded me what it's like for kids when they discover something. But they don't need to go all the way to the Antarctic, they can explore at home. Sometimes, there's strange creatures lurking right under the bed! Dust bunnies are proof of that. Outside is almost another world, backyards, neighborhood parks or just along the street.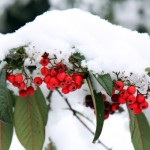 Early in the morning, there might be a squirrel sunning himself in the backyard.
The park may have trees with berries.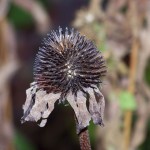 But even a dead, dried flower is worth exploring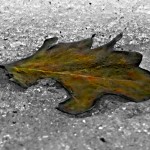 and a leaf on the ground, left over from fall, is a discovery.
Observing is an important skill for kindergarten readiness; a meaningful connection to nature is a gift. What can you discover and explore with your child?
FREE ONLINE COURSE
Enroll in this free online course, Brain Power and Play for Young Children, to learn how to boost your child's brain power before kindergarten!