Our area had a fresh blanket of snow overnight. Excitement ran high in many houses; kids were hoping for a snow day and parents were hoping it wasn't! One of my favorite stories is called Snow Day, written and illustrated by Werner Zimmermann.
Did you know that snow can help your child with reading? No, it's not the snow itself that's so valuable, it's the experiences. Books that talk about something a child has already experienced help kids connect with the meaning of the story. Reading is all about meaning; the lines and squiggles on a page hold the meaning. Kids haven't yet figured out the those squiggly marks but if they have similar experiences they understand the story.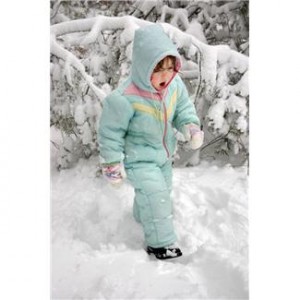 Some snow experiences include putting on all those snow clothes, hearing the snow scrunch under boots, feeling the cold snow, catching snowflakes on the end of noses and tongues, helping shovel the walk, riding in a sleigh, zooming down the backyard, building snowmen, making angels, and more. Lots of stories talk about these same experiences.
A significant part of kindergarten readiness is building your child's experiences and language. Enjoy some fun in the snow and then share some books and stories about snow. What's your favorite snow story?