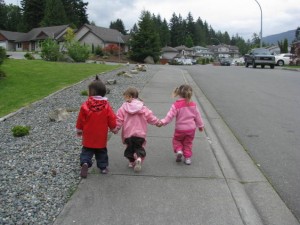 Any day is great for kindergarten readiness no matter if it's sunny, windy, rainy, warm or cold. Weekends sometimes have more time for nature activities but we can encourage and help children to be nature-smart every single day of the week. (Nature-smart is the child-friendly version of naturalist intelligence, part of multiple intelligences.) Following is a list of a few suggestions for nature-smart fun:
Take a walk and see what things there are in your block. Any changes on the trees or in the yards? Birds fly around cities just like they do in the countryside.
Turn over some rocks and check for small creatures like ants and other bugs.
Once your child is past the anything-in-the-mouth stage it may be safe, but messy, for some sand-box or mud-pile play time.
Plant some seeds inside or outside and watch how they grow.
Lie in the grass and watch the clouds move in the wind or turn over and check out what's happening on the ground.
Dress your child in raincoat and boots to splash in the puddles on a rainy day.
Fold paper into fan and feel the air moving.
Let your child explore what water can do either in the tub or the kitchen sink.
In the fall, there's wonderful leaves to explore; winter brings the excitement of snow, spring the anticipation of new growth and summer is the best time for collecting rocks, shells and other natural treasures.
Visit the zoo, the aquarium, a farm, a market garden whatever resources are in your area to build your child's connection and understanding of nature.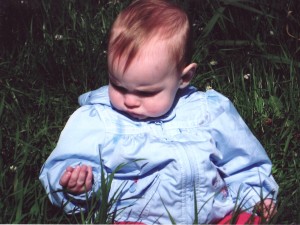 Wee little ones that can't walk around on their own can be carried so they can reach out and touch slippery grass, rough tree trunks, and bumpy rocks.  Every child will have learning strengths and challenges but time in nature is now recognized as so important that a lack of it is called nature-deficit disorder.  Spending time in nature promotes your child's observational skills and curiosity, which also impact kindergarten readiness. For your child's nature-smart brain growth and development can you include some of these activities?