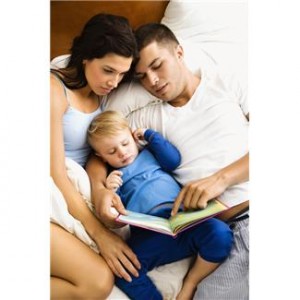 Books and bugs may be part of both kindergarten readiness and breakfast. For a change, instead of a bed-time story how about a wake up book? It's hard to read about food when tummies are hungry for breakfast, especially if you are The Very Hungry Caterpillar, but what can be better than a snuggle in bed with a book?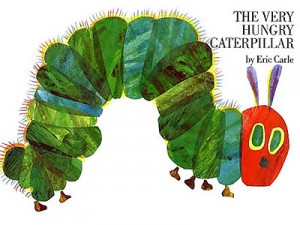 Did you know The Very Hungry Caterpillar by Eric Carle, was first published in 1969? That's a lot of years and several generations that have loved this book. The story entertains as it teaches: numbers and counting, sequencing, colors, stretching memory as we try and remember what the caterpillar has already eaten, word order and other language strategies, predicting, following along with the story, careful listening, and more.
After reading, you can make up your own story: The Very Hungry Family. Kids will enjoy suggesting some things for the family to eat for each day of the week. This story is kindergarten readiness brain food.  Now that everyone is really hungry, what's to eat?