Not only are our brains prewired for stories, it seems as if our hearts are too. Yesterday's post talked about the support for learning to read that reading books and sharing stories can give to child . But stories have a magic that can touch our hearts and tap into our emotions. A story can bypass the "No-to-Everything" of a toddler, the "but-I'm- my own-boss" of a preschooler, even the "my-parents-are-so-dumb" of an adolescent. Stories can weave the past, present, and future all together, going beyond time and space. Maybe that's why they are so powerful.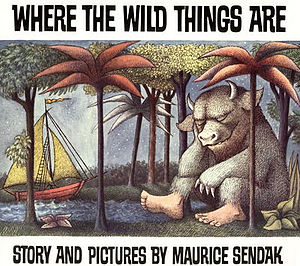 One reason why children's brains develop so fast at this age could be because of the enormous challenge of all they things kids have to learn. Kids need to develop a basic knowledge of their bodies and how to make the parts work together. Emotions and feelings are on the inside making them even harder to figure out. Language requires lots of learning. Play is one of the ways that children learn and stories that they hear, or sometimes, tell themselves, are another.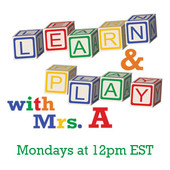 For a child who is afraid of monsters, the story about how daddy throws his stinky socks under the bed and the monsters all run away, can solve that problem. Having stories about kids who find it hard to cope with a new baby brother or sister can also help. There are stories about moving,  being scared to go to school, dealing with teasing, parents who are divorcing, and kids having two homes, two moms or two dads. There are stories about ADD, autism, and other special needs or situations.
Goggle recognizes the importance of stories and had a delightful goggle-doodle animation of Where the Wild Things Are and other books by Maurice Sendak. Stories for kids often have fun and humor, something needed for a positive outlook. Recently, parent, author, teacher, story-teller, and college professor David Ward, shared his thoughts about the power of stories on my Learn and Play with Mrs. A radio show. During our conversation he mentioned that one of the most important elements to include in a story is hope, even or perhaps especially, for children. Have you used stories to help your child learn and grow?