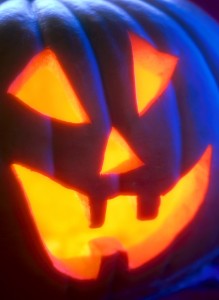 Being just a little bit scared is part of the excitement of Halloween, but besides fun, that's part of the learning and kindergarten readiness too. It can be very dark on Halloween night, but kids hold tightly to a parent's hand. Monsters and other creatures can be frightening, but kids mostly know that they are other kids wearing costumes. There are spooky noises but kids practice making these sounds themselves. Jack-o-lanterns wear strange faces, that kids make with us.
We often encourage kids to overcome fears. On the playground, we wait at the bottom of the slide to catch them but soon they can go by themselves. In their rooms at night, we turn off the lights except for a nightlight. Sometimes, kids have a flashlight under their pillow or a stuffie that glows but their rooms are mostly dark. We play games with kids, popping around the corner of the sofa to say Boo.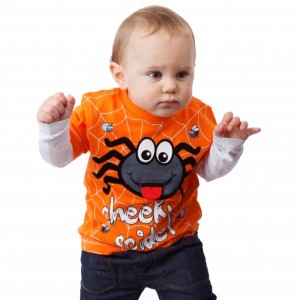 At Halloween, we build the expectation for kids that there will be some scary moments. Just like adults that are prompted to face their fears by life-coaches, kids are also encouraged to overcome their fears and both kids and adults feel empowered when they do. Talking with kids about being scared can be helpful. When we see that they are frightened, we can ask kids if they are scared and tell them we see how they are feeling. They may not yet know the word so we need to make sure that we use it. Playing and pretending being scared also helps. It's important to acknowledge kids for being brave. Going off to kindergarten, can be scary even for kids that have been to daycare. Practice handling fears prepares kids for starting school, and for many other situations. How does your child feel about being kind of scared for Halloween?
FREE ONLINE COURSE
Enroll in this free online course, Brain Power and Play for Young Children, to learn how to boost your child's brain power before kindergarten!