Different countries in the world today, will be enjoying more than a Monday in February. In the U.S. it is Presidents' Day; in some parts of Canada, it is Family Day, and everywhere it's the last week of the Sochi Olympics. But all of these days have something in common, and in a way it's appropriate that they come right after Valentine's Day.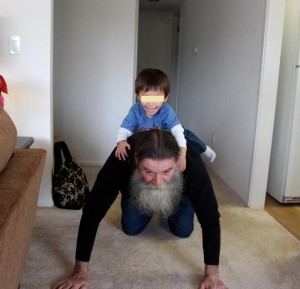 Presidents' Day is celebrated close to the date of George's Washington's birthday, the first president. Abraham Lincoln also had a February birthday. Both of these men were beloved leaders who left a legacy for the country.
Families are the heart of any nation, and worth celebrating. Parents too leave a legacy for children. Often, as new adults, we either want to follow the example of our parents, or we vow to change something for our children.
The Olympics are not just a sports competition. They are a recognition of the achievements of all athletes and a display of the incredible feats of people around the world. Records will be broken and new ones set, inspiring new goals and dreams in hearts.
Whatever the day where you live, there are echoes from the past, the events of today, and a challenge to the future. For some fun and learning, your family may go to a community event. There might be a craft activity, such as making a country flag. Playtime could include turning the slide at the playground into a luge track–that's the one where feet go first, although kids will try it the other way too. This day will leave its tracks as it becomes another part of your child's early learning and development. Past, present, and future are a package that can also be called kids. What kind of day will this be for your child? Whether a big celebration or an ordinary day, how will your child experience this day?
FREE ONLINE COURSE
Enroll in this free online course, Brain Power and Play for Young Children, to learn how to boost your child's brain power before kindergarten!