Some vitamins and minerals are so important that we need them on a daily basis. Have you ever heard of Vitamin PLAY? Kids get more than grownups, but we all need it. It nourishes bodies, brains, and hearts. For children, Vitamin Play is essential for early learning, kindergarten readiness, and lifelong fun. Some lucky adults will make sure they get this vitamin too.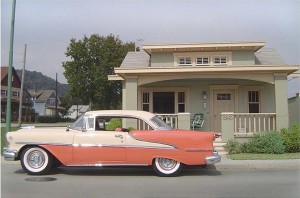 Just today, I read about a man who has been photographing the same small town for decades. It turns out this wonderful place is one he makes! Check out these two photos. Quite incredible, isn't it? But can you imagine the fun that he has building the models, setting up the town, seeing it come alive in photographs?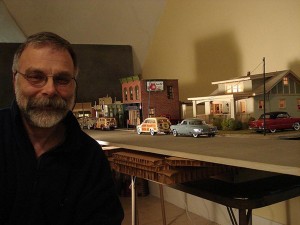 These photos are from an article about Michael Paul Smith and his model town. Not only does he take the pictures, he also builds the models! There are more amazing pictures in the article of both the town and Mr. Smith enjoying this unusual way to get some Vitamin Play.
Play is critical for healthy brain development because it is how children interact with the world.  To be prepared for school, children need lots of different kinds of play. Active, imaginative, organized, child-directed, structured, unstructured and creative and more.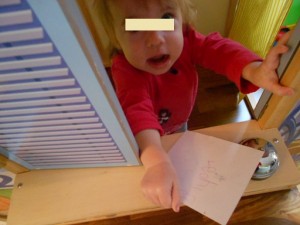 In the words of George Bernard Shaw, "We do not quit playing because we grow old; we grow old because we quit playing." We accept that young children are motivated to play, but somehow forget that we have the same need. Not just at home either but in our work. Speaking of work, here is another powerful quote, this one from American folklorist, Brian Sutton-Smith: "The opposite of play is not work. It's depression." That might be what we are seeing in some children and adults now.
Maybe the prescription doctors sometimes need to write is one for Vitamin PLAY. Check out this picture; here's one ready to go. Will you and your child have some today?