Have you ever asked if kids are too young for art museums? Taking kids to art museums can be a fun activity for preschool kids as well as for adults. When you get back, kids can make their own museum on a wall or fence and share with the neighborhood.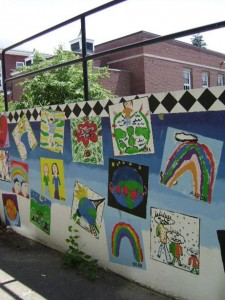 All around the world there are community art projects, because art is tremendously important to our cultures and our connections with others. Much of the enjoyment of art involves being able to share both the process and the product. The most obvious community art project is a museum. The size of a museum will vary depending on where you live, but large or small there will be something there that will appeal to kids. Just like going to the doctor or the swimming pool, some preparation is really helpful and makes the time spent more enjoyable.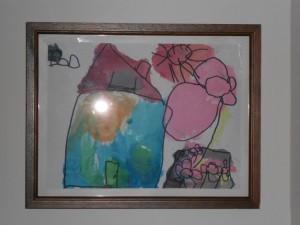 Before visiting a museum with kids, have them make their own piece of art. If they will be seeing paintings or drawings, they can do a few. If there will be sculptures or carvings, let kids explore and make something with play dough, plasticine or other material.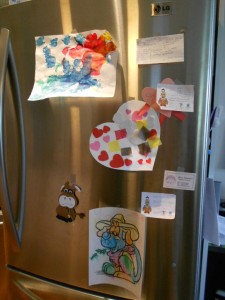 When children are playing with art tools, you can talk about the colors and lines they are using. A child might have a favorite shape or color. Once done, kids can display what they have created. The family fridge may have the finished pieces of quite a few members of the family along with photos, lists and other important items. The kitchen window sill or top of a low cabinet make a good space for 3-d objects.
Once at the museum, kids can look for some of these same shapes, lines, and colors that they used. Is there anything that is kind of the same? Are things very different or only a little different? Sometimes pictures tell a story or share a feeling. Do any pictures tell them about a feeling or story?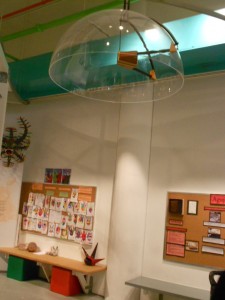 There are some facilities with interactive spaces where kids can look, touch, feel, and hear art then try what they can do. This picture is from the Museo de Arte in Puerto Rico. The transparent domes or bubble is for listening to music and sounds.
The time you spend at a museum will depend on children's interests and age. Short visits can be just as beneficial and fun as longer ones. Have you visited an art museum with your child?