A science kit can always use a spoon, especially for kids science fun in the kitchen. It's pretty hi-tech and no gadget or digital device is as versatile.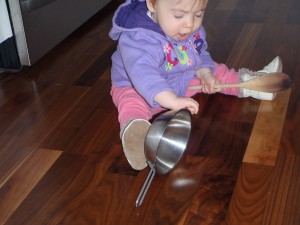 A spoon is probably the first piece of science equipment used by a child. We don't think of throwing a spoon off the high-chair as a science experiment, but a baby is checking to make sure the drop is followed by a sound. Over and over and over. Kids also discover that a spoon can make noise when banged against something.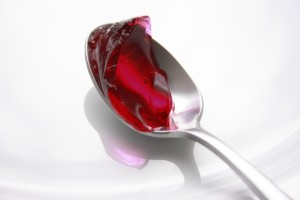 Other science experiments with a spoon often include food. Toddlers love to watch what happens when they stir things with a spoon. Hitting the end of a spoon and watch it jump into the air creates an action that appeals to kids. Some discover that they can launch small things when they do this. Since spoons and food are often together, that's what gets loaded on the spoon.
Parents aren't really enthusiastic about this science experiment. A spoon can also make a bridge between two cups.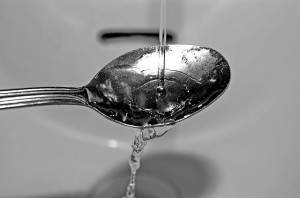 There are many ways kids can explore and play with a spoon. A spoon held under a very small stream of water will catch the water until in overflows. If it's a large stream of water though, it sprays all over. Sometimes, adults recreate this science experiment accidentally when they turn on the faucet and go to rinse the spoon. For rinsing a spoon, it's important to turn it over.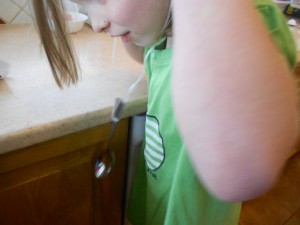 Another experiment with a spoon is to hang it from your ears. Well, not exactly. Tie the middle of a long string around a metal spoon. Wrap the ends of the string around the tips of each pointer finger, and put each finger in an ear. Lean forward and swing the spoon so it taps against the edge of a table or counter. What do you hear? Does it remind you of a bell? Try this with different sizes of spoons. Does it work with plastic or wood?
Spoons can be used for so many things. The special shape of a spoon means it can be used for scooping and digging. Nothing holds as much as a spoon for licking. Kids, and grownups, love the challenge of hanging a spoon on the end of their nose. Included below is a video showing how to do this. There is even a world record for balancing a spoon on a nose and lots more videos.
Not just science fun in the kitchen, kids can have science fun with a spoon anywhere. What other science can kids do with a spoon?