Nature On Top Of A Mountain
Nature was the agenda for my day with a go wild for nature mountain adventure. This was definitely for grownups and a highlight of my holiday.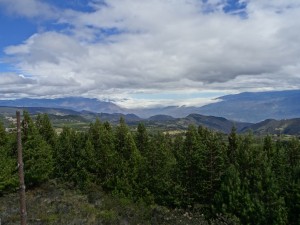 The morning began with a bus trip and a cup of honey tea at an outdoor patio when I reached my destination. This was followed by a bumpy truck ride up stretch of dirt road to the top of a mountain. Here is a photo of a portion of the view. Could anyone doubt the vastness of nature?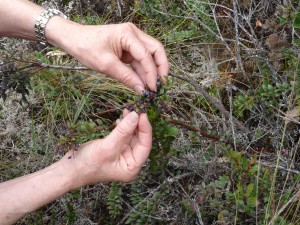 The wind blew quite strongly at the top but only a little way down, it was quite calm and I didn't need to hold my hat on with both hands. Tucked in amongst the bushes, there were tiny wild blueberries. Unfortunately, they looked ripe on top but were still green underneath so weren't ready to eat.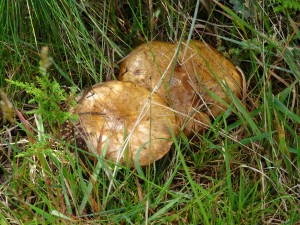 A big mushroom was tho, and assured it was safe, I had a bite. There wasn't much taste but it had an interesting, very spongy texture. Wild flowers popped up in tall, purple spikes or in small, yellow suns. They reminded me of children's drawings of flowers and the sun. Some bees, all black, buzzed back and forth.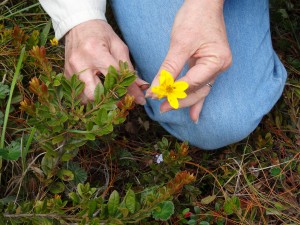 In the midst of being surrounded by nature on all sides, at first I felt as small as the flowers. Gradually, my body relaxed and I took deep breaths of the mountain air. A brief shower felt refreshing. A connection to nature renewed, I will remember to marvel and wonder.
Sometimes, as grownups, we forget to take care of ourselves and meet our own needs. This adventure is not something I will be able to repeat very often, if at all, but even the memories will nourish me.
For yourself, how will you take time to reconnect with and go wild for nature? Might there be a nature adventure or two?