Yoga and kids are a great combination for anytime, but with the extra excitement of Halloween, yoga is a sort of magic potion for regrouping and calming.
Doing yoga with your child will benefit both of you and there are also videos that kids can watch on YouTube. Yoga for kids will basically use body positions, breathing, and possibly some meditation or quiet, still time. It can also include games like yoga tag and imagination. Cosmic Kids has a special fun series that uses stories and adventures.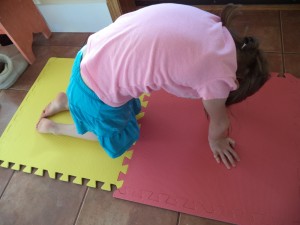 Some Halloween  yoga poses (Asanas) for kids are:
Black Cat: Go down on hands and knees. Look down and tuck in your chin. Slowly, lift up your back until it's a round arch like a cat. Kids can meow.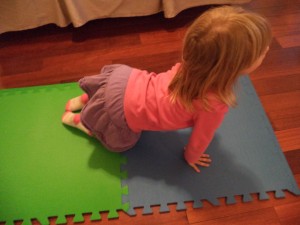 Black Cat/Howling Wolf: Start on hands and knees again, round your back towards the ceiling as you give your best meow or hiss, look up and arch your back the other way as you howl to the moon. (Teacher Vee from Rainbow Kids Yoga says sounds help kids work on their breath.)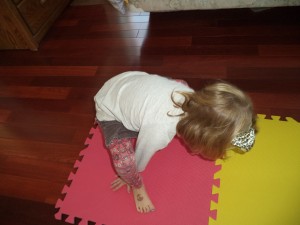 Spider: On hands and knees, leave hands on the floor and bring up each knee like you were going to stand up. Your feet will be wide apart. Slide your hands behind your feet and move side to side or walk like a spider.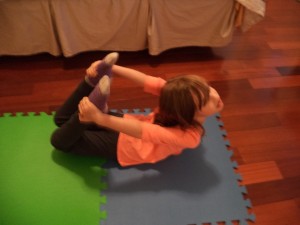 Jack-o-Lantern: Lay on your belly and bend your knees, reach back to hold your ankles with your hands. With a deep inhale, push your feet with your hands and bring them up. Lift your head, chest and legs off the floor. You are a round pumpkin! Now, make any face that you want to give your Jack-o-Lantern.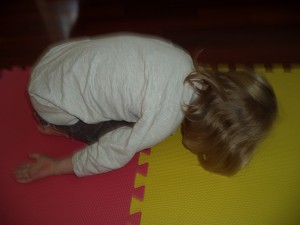 Pumpkin: The jack-o-lantern is face out, this one is face in. Kneel down and lower your body to sit back on your heels. Slowly bring forehead down to the floor in front of knees, arms beside legs. Some kids like to bend their elbows and have arms beside the chest. Take a few deep breaths. This is a restful pose when kids need to regroup.
On a physical level, yoga impacts strength, flexibility, coordination, concentration, balance, and body awareness. Mentally, yoga and movement activities build critical connections in the brain. These pathways are used for other learning such as math and language. In addition to physical and mental skills, yoga also encourages the development of social and emotional skills, such as concentration, cooperation, self-control, confidence and emotional regulation. Yoga is often especially helpful for children with anxiety concerns.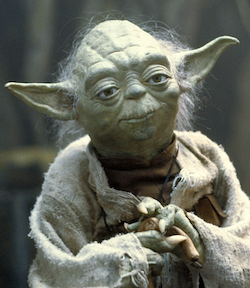 With the recent hype of the new Star Wars trailer, I was reminded of a cute story about a three year old girl. As her mom said she was going out to Yoga, the little one asked, "Will you see Darth Vader too?" I wonder if there is a yoga pose for Yoda…
What are some other yoga poses and movements for Halloween?