Kids need play. Each New Year we think of ways to improve health and well-being. Our kids need unstructured play for healthy bodies and bright minds.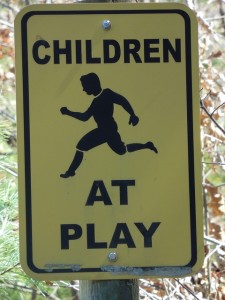 With days so busy we have to plan our time, we run the risk of over-scheduling our kids too. While it's understandable we want to give them as many opportunities as possible, unstructured and imaginative play is one of the best kinds.
To better understand what's meant by unstructured play, think back to your own experiences and times when you announced to your parents, "I'm bored!" When urged to go play, you may have complained some more but also suddenly discovered something exciting to do or to make. Like a blanket fort, or a space station. Perhaps, you used a toy or ordinary item in a new way you hadn't thought of before. It was such great play, you may even be able to remember it. From the outside, it may not have looked like play, but there was no doubt it was from the child-expert's perspective.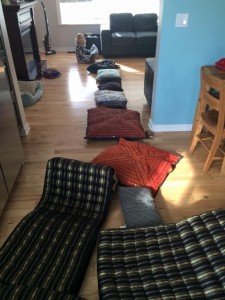 Somehow, this sort of play builds better brains. Researcher Serfio Pellis, states, "The experience of play changes the connections of the neurons at the front end of your brain….without play experience, those neurons aren't changed." (NPREd, Scientists Say Child's Play Helps Build a Better Brain)
Unstructured may not be the best name, because it doesn't stay that way. As kids play and interact with each other, they negotiate and create their own rules and structure. The play process wires pathways and connections in the brain. Learning to take turns, play fair, and not hurt, "prepares a young brain for life, love and even schoolwork." We all live work and play in a social context.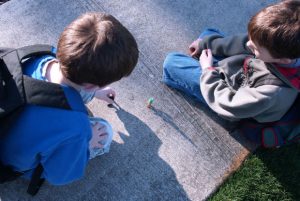 Blog posts and plays-of-the-day this month have all been about resolutions, ways to get in the zone. Absolutely, kids need play. It's a sort of vitamin to take in a daily dose. By the way, adults need some too. How do you and your child get in the zone and play?
P.S. You can follow the 1 2 3 Kindergarten blog for ways to play and play inspirations. There's an open invitation to come and play!
P.P.S. Check out Mrs. A's course on Building Brain Power with Play.