The saying is if March comes in like a lion it goes out like a lamb or in like a lamb and out like a lion, but whatever it is, the weather connects kids to nature.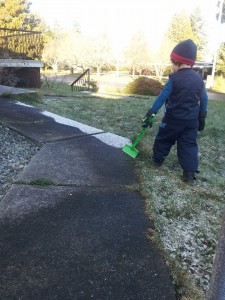 In a generation where the average amount of time that kids spend outside is only 7 minutes, we can double that by just walking around the block to check the weather. March, as winter tries to deliver it's last blast before spring takes over, is usually a month with quite a mix of weather conditions. Here, despite some wonderful sunny days that had us breathing sighs of relief that winter was done, we woke up to a few more patches of white and lightly falling snow.
Depending on the day, dress kids for the weather and go outside for some nature time. Check out the air temperature with a hand or cheek. Is it warm out today or cold? Is the air windy or still? We can't see the wind, but skin can feel it.
The sky gives plenty of clues. Is it clear or cloudy? Clouds are the sky's voice. The white,­ fluffy clouds use soft, gentle words. What do low, grey, thick clouds say? Maybe these clouds roar and that could be the lion. We can ask kids to look at the clouds and tell us what they think the sky is saying. Instead of words, maybe some clouds sing and some just grumble and rumble.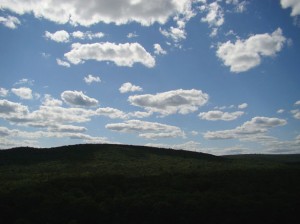 Weather doesn't seem to affect what children do as it does for adults but, certainly, weather connects kids to nature. Maybe it's because kids accept what nature is doing and adapt their activities to it? They find ways to play whatever it's doing outside. Whether the weather is a lion or a lamb, can your child play outside in nature today?