Practical pretend play and resources for kids is magic wish #8. For this blog series, parents are sharing something they wish could be in early programs. Even if it's imaginary, pretend play helps kids with the real world.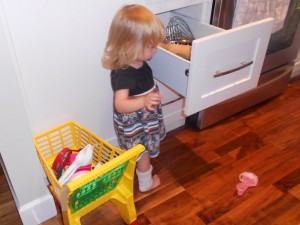 When kids pretend, they are taking a slice of reality. They juggle this bit all around and stretch it in all directions. This kind of play is children's way of figuring out how the real world works. If we look at the world from a child's perspective, they see many different people from the outside. They can only guess what that feels like on the inside. So kids try-on the character of the boss, the bad guy, the rescuer, the leader, the worker, the store clerk, the superhero, the sports player, and others each time they try on a costume.
Many times, kids don't even need the costumes or props. They can do all this with imagination. But having them is a kind of permission. Having some resources for practical pretend play tells kids they are allowed to try on different roles. While we think kids are testing our patience all the time, they are trying to figure out the boundaries of what's acceptable and what's not. This knowledge comes from experience. Plus, when other people see kids in costumes or dress-up clothes, they know what to expect. Would we let kids growl at us and order us around? Not usually, but if a child is wearing a dragon hat or a pirate costume we would.
In addition, props give kids a chance to be hands-on and personal with real items that grownups use. For example, Nicolle suggests having some of the things from a restaurant. These could be order pads, cash registers, tablecloths and napkins, and serving trays. Or, perhaps a gift shop, with an assortment of things to buy. Kids would also love to play with real tools and real musical instruments. This is the practical aspect of practical pretend play.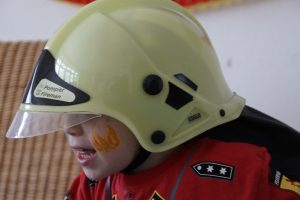 Pretend or imaginary play is a vital part of children's development. Can it be your child's play-of-the-day?