We often don't think of it as serious or important as academics, but art play boosts brain power. Art play helps develop the important skills of visualization and creativity.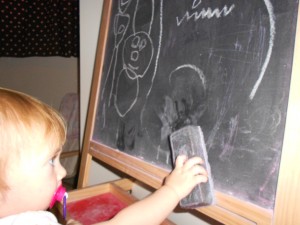 Brains think in words, but we also think in images. When we hear the words in a story, we create the images in our mind. When we describe an event to someone else, we use words to help them picture what happened too. Reading books and telling stories is word play; art activities are image and sensory play.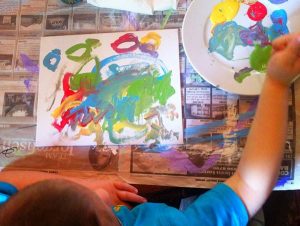 Usually, when we think of art activities for kids we think of drawing. Art tools for drawing aren't limited to crayons. They can include chalk, paint, sticks, rocks, buttons, and recycled and nature items of many kinds. Besides paper, kids can create on sidewalks, driveways, dirt, decks, cardboard boxes and sometimes, walls. That's not such a great choice, however. Kids can make pictures with a stick in the dirt, or rocks on a beach. The recycling basket often has treasures for art play.
When it comes to painting, food colors, fruits and vegetables, and even clear water are more choices. Brushes can range from fingers to old toothbrushes to marbles rolling around on a tray.
In addition to drawing, hands love to play with play dough. Whether you make your own at home or purchase it at a store, kids of various ages can play with it over and over. There are ­countless variations of play dough with different textures to appeal to the sense of touch. Another part of it's appeal is that kids can create whatever they want. The possibilities are unlimited.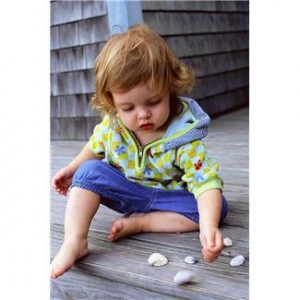 We might think of creativity as a talent we are born with. It is also a skill that we can help kids develop by letting them explore and create. Businesses are finding the value of creativity as they look for innovative ideas and solutions. Have you heard the saying to "steal a march" on someone? This refers to having an advantage over somebody. Art play boosts brain power and can do just that–give kids an advantage. What kind of art play might happen today for your child?