A favorite book of kids for 2 or 3 generations now is The Very Hungry Caterpillar, by Eric Carle. One of the reasons it is so popular has to do with the wonderful illustrations of the fuzzy caterpillar. But another reason is the simple, repeating text. Kids can easily follow along with the story becoming very involved, just because they know what is coming next. This is the attraction of a story that follows a pattern.
Patterns help kids-and grownups-remember. Memory is a key strategy for learning and kindergarten readiness. Kids need lots of experiences with patterns in order to develop this memory skill and sharing stories with patterns will help. Some other pattern stories are The Little Red Hen and The Gingerbread Man, which is especially fun at this time of year.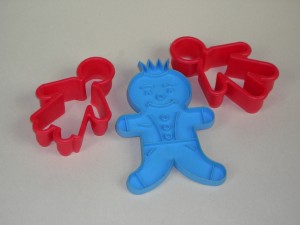 Do you have a breadmaker at home? With your child you might want to make some bread, remembering how the story goes as you mix and knead. You and your child can be the voices of the hen and the other animals. Gingerbread cookies are always favorites. What part do you eat first? Both these activities also engage the senses, especially taste and smell. Mmm! Sensory experiences also promote readiness for kindergarten and smell is a very powerful memory trigger.
I saw a special edition of The Very Hungry Caterpillar that includes a memory game. What other pattern stories do you remember?