Will your child be "leaving the nest" for playschool, preschool, daycare, or kindergarten? Young children and separation anxiety can be an issue.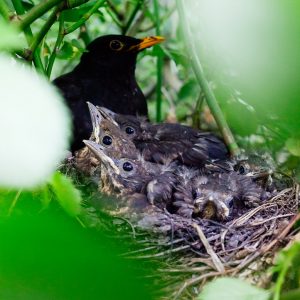 Concerns about being on their own is quite normal in young children and varies greatly. Most toddlers and preschoolers can handle being separated from parents and caregivers for short, planned stretches of time. They may not like it but they can cope with the situation. Every year, though, there are some children who find this a big deal.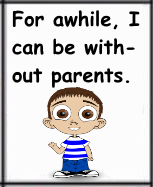 For kids with a minor concern about saying goodbye practice can help. You may be able to find a community activity such as a library story hour or recreation program where your child can be without you. Many areas have swimming, gymnastics, skating, or other sports where kids are in a small group with an unfamiliar adult. After a few sessions, kids will develop a connection with the instructor and the other kids and be more comfortable and confident.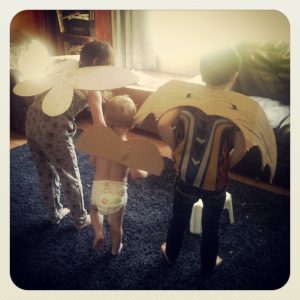 If the level of separation anxiety is more serious, you may want to talk about the issue with a professional, such as your family doctor, a school counselor, or family therapist. One in four children can suffer from anxiety so you are not alone. It really helps to deal with the issue as early as possible.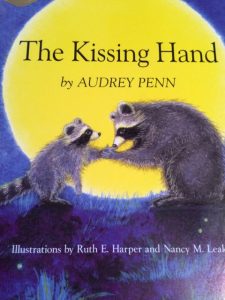 Books and stories can be helpful too. For more than two decades, families have been reading and loving The Kissing Hand by Audrey Penn. Mrs. Raccoon gives Chester Raccoon a kiss on his hand that he can press to his cheek whenever he's lonely. The kiss will fill him with warm thoughts. The illustrations and gentle colors are comforting visually.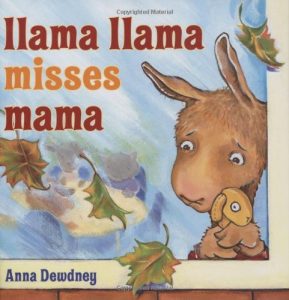 Llama Llama Misses Mama and sheds a few tears in Anna Dewdney's book. After being reassured it's okay to miss Mama, Llama also has fun playing with the toys and other animals. These are just two stories for young children and separation anxiety, there are dozens more.
Learning is so much more than just academics. It's also confidence, independence, and dealing with all kinds of emotions. For kids, parents are the safety net, or maybe that should be safety nest? Is your child ready to try out wings?
(For the rest of the poster, visit the Before I Go to Kindergarten post.)
P.S. The sad news about Anna Dewdney's passing leaves Llama Llama and all of us missing her. Condolences to her family. In lieu of a funeral, she requested we read a story to a child.