Knock, knock.  Who's there?
Abby.                  Abby who?
Abby New Year!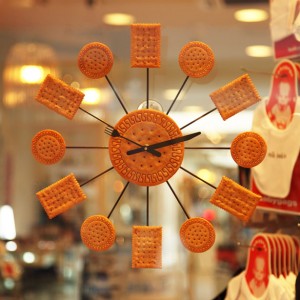 January 1 says the calendar. A calendar is one way of telling time, using days. Clocks are for telling time using hours and minutes. How many clocks are in your house? If today is a home day for your family, you can go on a time travel adventure. With your child, walk thru each room and count how many different clocks there are. Remember to include watches, electronics, appliances, computers and even some phones. It really adds up!
The concept of time is not an easy for kids. For kindergarten readiness, most children will know some basics such as day and night, and will know they count sleeps until an event. Some of them know what time favorite shows start and what the clock says when they have to go to bed. The most important thing about time?
Having a good time. Are you having one?