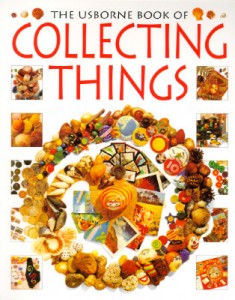 One person's junk may be another person's treasure, but when it comes to kids everything is treasure. Collecting "treasures" found when camping is a valuable kindergarten readiness activity. To start, kids practice paying attention to what they see and learn to search for their particular items. They check the characteristics of things they find to see if they would match their collection items or not. Sometimes, kids have to make choices among objects because they can not collect it all. Vocabulary, explaining, organizing, displaying, counting, categorizing, grouping, etc are just some of the readiness for kindergarten skills that kids develop.
Kids may collect rocks, shells, driftwood, sticks, wrappers, shiny foil and practically anything you can think of. When it comes to storing their collections a shoe box is an ideal container because it lets air circulate or an egg carton is easy for displaying treasure. A friend of mine posted on Facebook that she'd tracked down the terrible smell in the car to some shells that the kids had found and put in a plastic bag and then into the trunk. The heat in the trunk had made it even worse! Collections can also threaten to use up all the extra space. Parents may have to "guide" the collecting. While collections can create some problems, that's another kindergarten readiness skill, too–problem solving. What do your kids collect? What do the adults collect?
FREE ONLINE COURSE
Enroll in this free online course, Brain Power and Play for Young Children, to learn how to boost your child's brain power before kindergarten!