Just a few minutes in a book store and I saw stockings full of wonderful new kids' Christmas books. There was an incredible range from ones with a word or two on each page for wee little kidlets to others with several lines per page for older kids. Little children would especially like the books with lots of different textures to feel, but the colors and shapes would appeal to anyone, even grownups. Some stories talked about different traditions for the holidays and different celebrations: Hanukkah, Kwanzaa, Chinese New Year and Winter Solstice, for example. Language and imaginations would all be enriched, as well as readiness for kindergarten, with these books. There's all kinds of learning in books.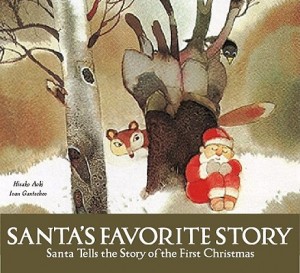 One of my favorite stories includes an older one that helps connect what kids see in stores with the celebration of Christmas. In this story by Hisako Aoki and Ivan Gantschev a group of animals find a tired, sleepy Santa in the woods and wonder if he is so tired there will be no Christmas. Instead, Santa wakes up and he tells the story of the First Christmas.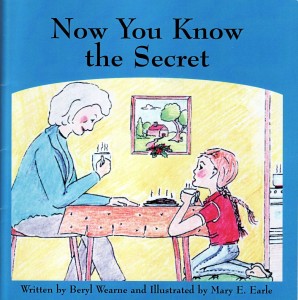 Another book, Now You Know the Secret, by a local author Beryl Wearne, is a grandmother's answer to a little girl's dismay at having heard that Santa isn't real. Her Grandma tells her that Santa-Saint Nicholas-was a real person a very, very long time ago and how the many wonderful stories about Santa have grown. Now that she knows the secret, she can be a Santa, too.
Books are a fantastic gift, to give or receive, any time of year. For little ones, they help with mind-connections (and kindergarten readiness); for grownups they help keep our minds young. What are favorite books at your house? Which ones are on your wish list?