Pirate activities can range from counting to drawing maps to simple science experiments to cooking, creating, moving, and more; they can also include ideas for social and emotional development. And kindergarten readiness is more than academic, it includes social and emotional aspects too.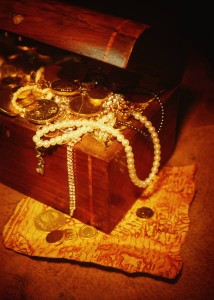 During the preschool years children's brains grow faster than at any other time in their lives, but we sometimes forget that their hearts, that is emotions and feelings, are also developing. We need to give kids the opportunities for building their social and emotional skills as well as their muscles and brains.
This weekend is a special time for me. My uncle and aunt will be celebrating their 50th wedding anniversary and many family members from all over the US and Canada will be getting together. There have been lots of changes but the connections are still there. In many ways, these connections between people are the real treasure. These connections are often what gives us the strength to deal with challenges, make changes in our own lives, and persevere through difficult times. We share both joy and tears with our friends and family.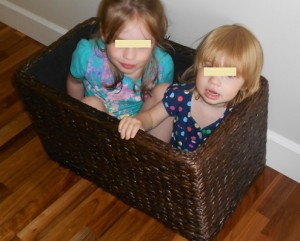 For a play-of-the-day this weekend, spend some time with others building relationships and connections. For children, those relationships are especially important because they are the model for when kids have to begin creating relationships at daycare, preschool and kindergarten on their own. We all need to make sure there are special people in our emotional treasure chest. Would you agree this is important for young children?
P.S. Has this series of pirate fun and learning activities been helpful for you and your little pirates?