Pirates and kids need snacks and preschool kids are not too young to be part of making snacks and, even more important, making healthy snack choices. Kitchens are full of treasures for fun, learning, and kindergarten readiness, like counting, colors, shapes, sizes, comparing, making decisions, etc.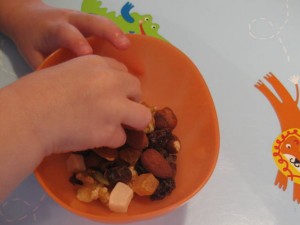 Kids like finger food and Pirate Loot can be made from unsweetened or less sugary cereal like cheerios or shreddies and adding in some sunflower seeds, raisins, other dried fruit, chopped nuts if allergies are not an issue, a few chocolate chips, and less nutritious, but often a favorite, fishy crackers. Add in some pretzel 'wooden legs' or 'swords' and some round, crunchy round cereal to be cannon balls. Kids may have other suggestions from their creative imaginations. When kids are involved in the cooking, they begin to develop some ownership of their choices.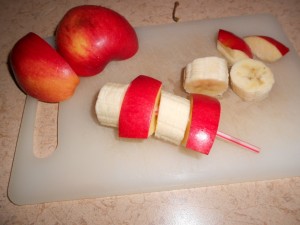 Fruit can be slid onto wooden skewers to make Pirate Swords. Using a plastic picnic knife, little hands can handle slicing soft fruits like bananas. Big hands can help since the skewer points can be sharp. Apple, watermelon, and pineapple can be cut into chunks; strawberries and grapes can be used whole or in smaller pieces. Orange sections may need to be cut in half if they are large. Peaches, papayas, and nectarines taste yummy too. The fruit colors make quite a rainbow and at the end of one is another place where treasure can be found.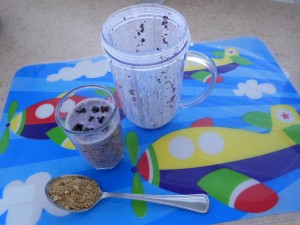 With the fruit choices it's fun to make a pattern like apple, banana, strawberry; apple, banana, strawberry. Patterning is an important thinking skill and brain strategies.
Blueberries mixed in a smoothie can make Oceans and Waves in a glass or bowl, even if the water is purple instead of blue. Sprinkle on a few graham cracker crumbs to be the sand on the beach. What are some other ideas for Pirate Snacks? Try some veggies for a green Seaweed Smoothie.
What are some other ideas for Pirate Snacks?
P.S. What is a pirate's favorite food? Fish and ships!