This month is a great time to talk about well-loved fun and learning activities that help kids with kindergarten readiness and early childhood development. One of the most powerful activities that we can do with kids is to read and share stories and books. Unfortunately, we tend to think of it as ordinary and everyday. That's one of the reasons why it is so powerful. It fits with whatever we are doing and can be done anytime and anywhere. There are books to match anyone's interests and to spark new ones.
Today's blog post features children's book author, David Chuka. He began to write when his daughter started learning to read, at age 6, and his son was just 3. Here is our email interview: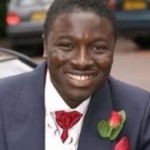 1. David, as an author of children's books, I'm assuming you loved books from an early age. Was there someone in your family who encouraged that for you?
I would have to say yes but not in a one-on-one sort of way. Growing up my house was filled with all sorts of books from academic to historical to fiction to spiritual and everything in between. Out of boredom when I didn't have anything doing, I read them all.
2. Do you remember a children's book that was a particular favorite?
Hmmm….that is a somewhat difficult question. I honestly can't remember a particular one although I remember reading several Enid Blyton adventure books that had entertaining characters and fun story lines.
3. In your own children, what benefits have you seen from sharing books and stories?
I think one of the benefits I see, is reading to them exposes them to a greater range of words with which they can express themselves. The direct result of this is confidence in social situations.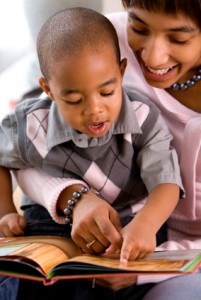 Thanks, David. For a play-of-the-day, read some books or tell some stories to your child. Books don't need to be saved until bedtime. You might be able to have a start-of-the-day story, or an after breakfast book. Books and stories can help when waiting in line. Which ones do you recommend for young children?