To finish off Valentine month, here are some posts about activities that families love for children's fun and learning. How about some adventures, or as Jacquie Fisher calls it, edventures? Jacquie has a popular blog named KC Edventures, the KC being Kansas City but many of these ideas travel around the world! Here is our email/interview, or maybe that could be "enterview"?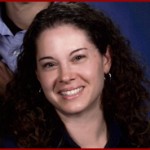 1. Jacqui,  you have a passion for learning, discovery, and going places. Was there someone in your family who encouraged that for you?
My mother was a teacher so we were always learning fun things when we were young.  I think it's just part of a teacher's nature to encourage an interest in learning.  And as kids, we were always given 'free reign' to go out and explore our rural neighborhood.  Being able to set out on an adventure with your siblings and friends is an amazing opportunity for any child!
My family was also very big on travel — we took a vacation every summer to someplace new.  We would visit family members all over the East Coast of the US.  We spent time at amusement parks, natural attractions, historic sites and many other places.  By the time I graduated from high school, I had already visited 9 different states plus experienced two trips to Canada.
2. Do you remember an adventure that was a highlight for you?
The summer I was twelve, my sister & I took a plane all by ourselves to visit our Aunt in 'the big city' of Milwaukee!  The idea of traveling by ourselves, staying in an apartment (we had only lived in a house), not having our parents with us — it was all so exciting!
3. For young children, what do you think are some of the benefits for sharing adventures?
Each time you travel or set out to explore a new place, children are introduced to new words, new sights, new smells — all this 'newness' allows them to build their vocabulary, ask questions and stay curious about what the world holds for them.  Adventures are what keep us excited to learn, explore and discover.  And that type of curiosity will carry over to a child's every day life.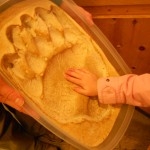 Thanks, Jacquie. An adventure play-of-the-day might include a winter picnic outside, or putting on shorts and t-shirts and having a picnic inside the house. It might be trying a new recipe or going to a specialty grocery store. Simple science experiments can turn into unexpected experiences. Is there a museum in your area with special exhibits and play activities for kids? Fire stations sometimes let small groups of kids and families come for a visit and tour. At our house, cleaning the garage can be quite an adventure! What 'ed'venture can you and your child have today?