Do your kids groan that it's too hard when you ask them to say thank you for their Christmas gifts? Do you think preschoolers are too young to say thank you? Children 3 years old and up can say thank you and here are 5 fun ways to do just that.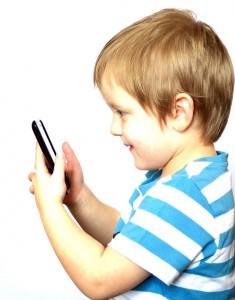 1. PHONE. Talk with your child beforehand about a particular gift and who gave it. Then, you can phone that person and let your child say thank you on the phone, or Skype, or Face Time.
2. NOTES: Kids can send notes.To make the activity more fun, let kids make notes with colored pens, markers, or sparkly crayons. Older preschoolers may be able to print their name on a page or maybe even the words Thank You. Adults can write the words thank you if kids can't. Or kids can use the secret thank you code: 10 Q. If you say "Ten Q", it sounds like t'ank you.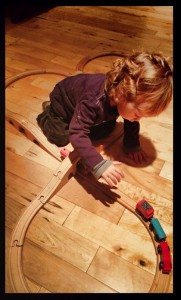 3. PHOTOS or VIDEOS: Take a photo or make a short video of your child playing with a toy and send it to the giver. Or, modelling the new clothes, if they fit.
4. PICTURES: Pictures can say thank you without words. Kids can draw, paint, decorate a page with stickers and stamps, cut out and glue, trace, or anything else they might like.  Sprinkles are exciting and a bit of revenge on those well-meaning relatives that sent toys like a drum or ones with a thousand parts. They can also make one digitally and email it.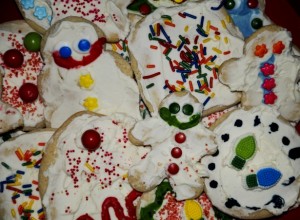 5. COOKIES or KISSES: For family and friends that live close by, kids can help bake some thank you cookies. After the cookies are done, they can color or decorate a paper bag, pop in 2 or 3 cookies, and then give them out. for people farther away, instead of cookies, they can blow some kisses into an envelope, and maybe add a sticker or two on the outside. Adults write the address on the envelope, kids lick the stamp, and then together they mail it. The person receiving it needs the information that the envelope contains kisses and thank yous, it's not just empty.
Saying thank you for Christmas gifts can be part of the fun instead of another chore that kids have to do. Although it is a simple activity, it helps children learn a tremendously important social skill that is valuable for relationships. Secret codes, cookies, and sparkles add fun for everyone. Do you have some other creative ways that kids can say thank you?