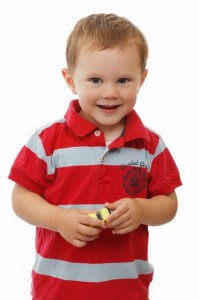 Wear Red Day happens in February just before Valentine's and it reminds us to keep our hearts healthy. We can and need to share the message with kids.
Healthy living starts when children are young. Kids need to be active and have plenty of time to play inside and outdoors. Muscles, including the heart, need to be strengthened and so does the skeleton. Physical activity and exercise can change the shape and density of bones. They also affect the heart, circulation, and more.
There is so much competition now for children's time. Screens and electronics take a big chunk and sending kids outside to play is much more difficult, requiring planning and supervision. Communities are starting to recognize the needs and may offer special activities and programs to support kids and families.
Another challenge is encouraging healthy eating and sleeping. Children are notoriously picky eaters and parents use a variety of strategies to get kids to eat vegetables and fruit. Sleep habits are another area that will impact kids. Research is discovering that patterns developed in childhood will affect adult sleep.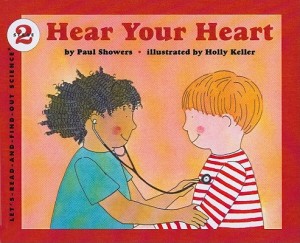 For some heart fun today, besides wearing red, help children find their heart with their hands and try to feel it beating. Do some exercises like jumping jacks or running on the spot and then try again. Kids should be able to feel their hearts going thump, thump quite easily. In the book "Hear Your Heart" by Paul Showers, kids make a homemade stethoscope with just a paper roll or cardboard tube. Some children's doctor kits may have play stethoscopes that work. It's very exciting to hear the heart as it beats.
Besides healthy, hearts also need to be happy. Valentine's is a special celebration for caring and sharing with others. That helps hearts feel good. What red can you and your child wear for Wear Red Day?