Do You Too Take Nature For Granted?
Wanting to walk the walk, not just talk the talk, I decided I needed to include some nature time for me so here is an account of my go wild for nature. We live in an area with wonderful opportunities to out in nature but I don't really seem to notice. Since I am on holidays this week, I am adding a nature adventure of some kind for each day.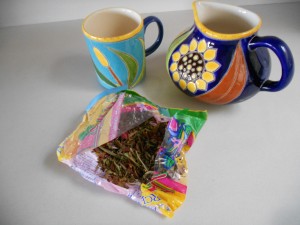 Making a cup of tea in the morning, I caught myself taking nature for granted and missing the signs right at my fingers. The pack of tea had an assortment of dried herbs, fruits, and flowers. From orchards and gardens to the store and home, I was interacting with nature as I made tea.
Looking around, I saw a homey display of plants on a terrace across the street and some flowers in a side yard of the church on the corner.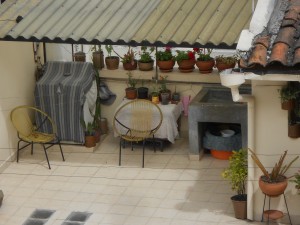 Cities everywhere have unexpected pockets of nature.So do homes. My cup and jug, as well as the clay plant pots, were made from earth and the designs were nature inspired. I photographed all of it and congratulated myself on being more aware of nature.
After finishing the tea, I packed a hat and camera ready to go out and seek nature. Then I paused and unpacked the camera. I was going to discover and participate in whatever nature I could find, not just observe and document it.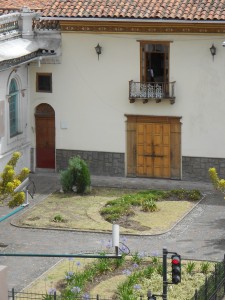 The habit to ignore nature until it's convenient or until it forces our notice is just so hard to break. I took a few minutes to really look at the sky and see more than if I needed a jacket. The clouds barely seemed to move and there were more in one part than the other. The blue patches were more than one color with both deeper and lighter variations. The plants I could see were all still and I couldn't smell any hints of rain.
Now, I was ready for my go wild for nature encounter. How about you, do you take nature for granted or do you make an effort to include it in your day?
(Check tomorrow's play-of-the-day for Part 2.)