Saying thank you is a social skill and here are a handful of ways kids can say thank you after Christmas.
More and more researchers are discovering the impact of social skills on children's results in school. The effect of intelligence and other smarts is understandable but social skills? How can these make such a difference?
Peggy Patten at the University of Illinois explains, 'no matter how gifted a child is physically or mentally, that child's happiness and success in life will also depend on his ability to get along with people.' Developing Social Skills, 1992
The whole holiday season has had countless opportunities for kids to practice many 'get-along' behaviors, like sharing, helping, taking turns, how to meet new people, mealtime expectations, negotiating, politeness, and giving and receiving gifts. There's one more important one that comes right after Christmas, that of saying thank you.
Young children, with our help, can say thank you in a variety of ways: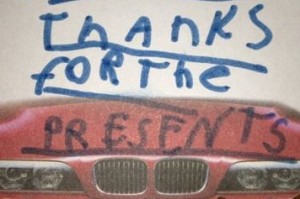 1.    For people across town, or across the country, a phone, Facetime, or Skype call is one way to connect.
2.    For those who can hold a crayon, we can write out the letters using a light pencil and kids can trace over them. There are quite a few letters in thank you so we can shorten it to just three: 10 Q. If you say 10 q fast enough it's like t'ank you.
3.     Kids can draw a picture or scribble one. This can get tucked in an envelope and mailed.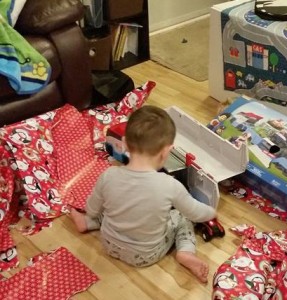 4.    A thank you cookie wrapped in a napkin with a ribbon is a tasty way to say thanks.
5.    Take a photo of your child playing with a new toy or wearing a new outfit and send it to the giver.
Sometimes, a child may not really like something s/he has received. The words "Thank you for thinking of me," will do. At attitude of gratitude grows from actions. Has your child had a chance to practice some thank you skills? Can you suggest some other ways kids can say thank you?