There are some wonderful children's books about stars and Star Wars.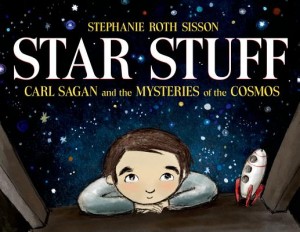 One of the best books for young children is Star Stuff: Carl Sagan and The Mysteries of the Cosmos, by Stephanie Roth Sisson. The book tells the story of a child who is curious about stars and keenly wants to know more. The author draws delightful pictures and talks at an appropriate level for kids. Yes, there are some hard words but easy ones too, story and basic facts. Based on the life of one of the world's foremost scientists, the entire book captures the wonder and imagination of both the child in the story and children hearing it.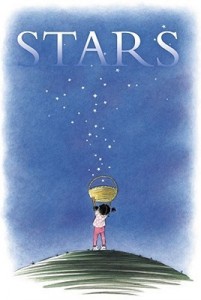 Another very special book is Stars by Mary Lyn Ray and Marla Frazee. This one includes ideas about feelings and how a star in a pocket can help. Appealing illustrations show pictures of stars we can find all around, like the ones in moss, and flowers, and snowflakes. When hearing about stars on the calendar to mark a special day, kids make a connection to something that happens for them. From day to night and maybe in pajamas, this is also a good book for bedtime.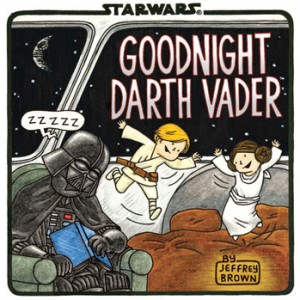 There are several Little Golden Books for Star Wars that tell about the characters and condense the movies.
Jeffrey Brown also has a series of Star Wars books. Goodnight Darth Vader is quite unusual for a bedtime story. Told in rhyme, this book has all the characters and monster illustrations. The only nightmare though is trying to get Luke and Leia to go to bed. In other stories, Brown uses a comic format.
Maybe the Star Wars movie and some children's books about stars will encourage kids to ask questions about real stars, just like Carl Sagan. As if they need to ask any more than they already do—about 300 a day! "What are stars? How did they get in the sky? How do they stay up?" These are a few. Has your child asked any questions about stars? Have you and your child read any books about stars?