For a star play-of-the-day, kids need to be physically active so here are are some Star Wars movement activities for kids.
Pinterest and FB are full of wonderful Star Wars crafts, games, and more for kids, if you have time to set it up, organize all the bits and pieces, and direct the activity. Yes, these activities can be fun, but is it really play? Play involves a self-directed factor, letting go of our own expectations and allowing kids to explore and create.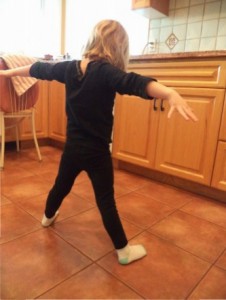 Just in case this sounds hypocritical, these movement activities are suggestions to give kids, an idea that they can continue for themselves adapting it to how they want to play. There's one for inside the house and one outside. And you won't need to spend more time organizing than the kids spend playing.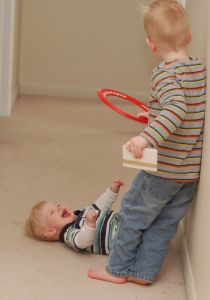 Simon Says: We've seen kids playing Simon Says and likely remember playing it ourselves. To make this a Star Wars game, instead of Simon it can be The Jedi Says. Commands could be to walk like C3PO and to spin like R2D2. Talking and breathing like Darth Vader doesn't involve much movement but pretending to have a light saber and waving it around does. Kids will make up their own ways to move and play together. There is still the rule kids only move if the instructions start "The Jedi Says" but the rest is how kids want to play. Adult involvement has been limited to a suggestion the game replace Simon with a Star Wars character and maybe some ways to move.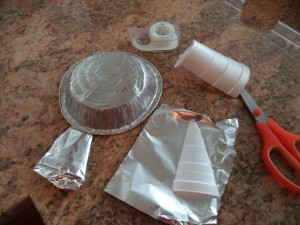 As a child, did you ever pretend you were flying? This Millennium Falcon made from a small pie plate and foil isn't an accurate representation, but it's enough for some backyard fun. Kids can fly, jump, and zoom around as they choose. The tape didn't hold very well so we ended up using some staples but it's small and light for little hands.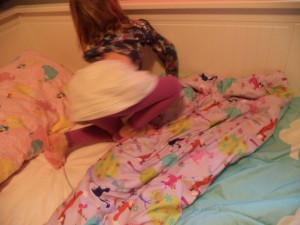 Days often include some work as well as play. When it's time to move clean laundry to drawers, call for C3PO to come get it. How would R2D2 make a bed? You can get creative with other ideas for Star Wars movement activities for kids, or maybe that could be Star Ways?