There are many wonderful children's books for Chinese New Year with bright colors and exciting pictures. Whether this is a tradition in your family or not, many kids will want to know more about this celebration. Many communities will have special events and kids will have questions about what is happening. Books are a great place for answers.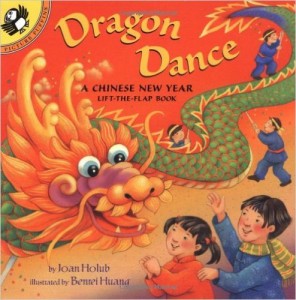 In Joan Holub and Benrei Huang's book, Dragon Dance, the kids help the rest of the family "sweep, mop, and dust the old year away" and decorate the house. Plum blossoms are a cheery sign of spring, in places where they are ready.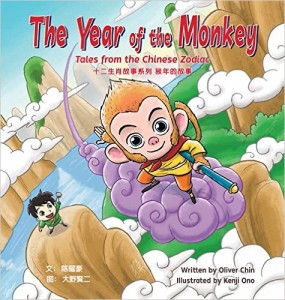 The Chinese zodiac uses animals and this is the Year of the Monkey. Oliver Chin and Kenji Ono tell the story of tell the story of Max the monkey and his challenges at school in Year of the Monkey. Intelligent and curious, monkeys love to play. Sounds like most kids, no matter what year they are born.
Karen Katz explains many traditions in her book, My First Chinese New Year. "Red means good luck and happiness in China."  Red is the predominant color in fabric and paper decorations. Kids may want to use red paper and cut out some of their own. The illustrations in this book are done in a Chinese style with lots of flower and geometric patterns.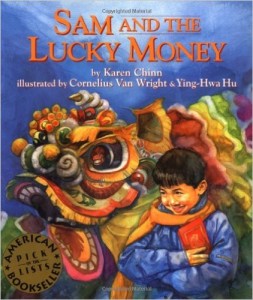 Another Karen, Karen Chin, tells the story of Sam and his gift of lucky money in a red envelope with a golden dragon. This is a book for older children. Sam doesn't think his money is so lucky after all when he can't afford to buy the soccer ball or other toys that he really wants. It's only when he shares with a man who has bare feet in the winter time  that he feels lucky and grateful.
There are many other children's books for Chinese New Year. No matter if your family joins in these traditions, we can all thankful for the return of spring and light and for what we have and for new beginnings. Will your family celebrate the lunar new year?