Too hard not to keep eating chocolate bunnies and eggs? Last year, one mom shared some ideas for leftover Easter chocolate: cookies and smoothies. These were so yummy that here is that post again.
^^ Enjoy! ^^
Ideas for Cooking with Leftover Easter Treats
Did the Easter Bunny leave lots of treats and now you are wondering what to do with the leftover Easter chocolate? You can cook and bake with it!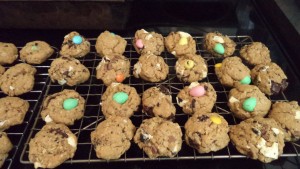 Chocolate bunnies and eggs can very easily be a special ingredient in a batch of cookies. For chocolate chip cookies use bits of leftover Easter treats instead of regular chocolate chips. Oatmeal cookies are another good choice, especially for lunches and snacks, because they are packable and nutritious.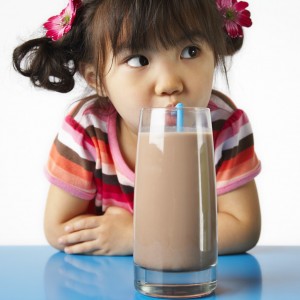 Pour melted chocolate over crunchy, non-sugar cereal, press into a square pan, cool, and cut into bars. You can even make s'mores in the oven in a pan with graham cracker, thin pieces of chocolate, marshmallow peeps, and another graham cracker on top. Do you ever add just a few chocolate chips to pancakes for breakfast? Try bits of Easter treats. A banana, yogurt, and spoon or two of chopped chocolate makes a delicious smoothie.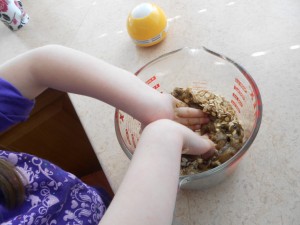 Many of us, and not just kids but grownups too, have a sweet tooth and enjoy Easter chocolate and treats. Too much sugar isn't good for any of us so using the basket of goodies in cooking and baking is a good strategy. Kids can help crush the chocolate, measure and stir ingredients, and mix up cookie dough.
After too many Easter treats, we may have to do a lot of egg-xercise, so making cookies is one way of spreading out the chocolate and candy. Children may have become quite attached to all their candy so they need to be included in the process. Adults worked hard to hide it all in the first place and we don't want kids to hide it from us.
These are only a few ideas for leftover Easter chocolate. Does somebunny at your house have any more?