Did you hear that 3 Lego characters traveled all the way to Jupiter? Their adventures inspire some Lego space play for today's play-of-the-day.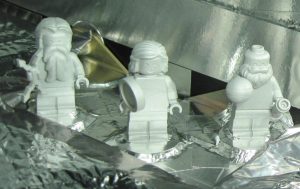 Three Lego figurines, made of special aluminum and tested for space, finally made it to Jupiter. Their journey has been 5 years and 1.7 billion miles long. While the Lego people that kids have at home is different than the ones sent into space, they can still have adventures. The only other material kids need besides some Lego bricks is imagination.
Building a Lego spacecraft is quite a challenge. Older kids might really enjoy it, but younger ones may like using a toilet paper roll or other cardboard tube as their rocket. Little Sister just likes to color on the rolls. Tuck a Lego people inside the tube or roll and fold over the ends so the space traveller doesn't fall out. Let the journey begin.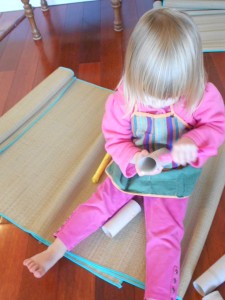 Imagination is a powerful tool and strategy. Corporations search for adults who come up with imaginative ideas and creative solutions. We don't think of imagination as a skill, but it's something that kids can develop. They need play activities and opportunities.
To rev up your child's imagination, parents and caregivers can ask questions. These could be, "Where is your Lego going?" Talk about what the Lego people might see. Is there anyone else to meet? Kids like action. You could ask the Lego character to tell what it's doing.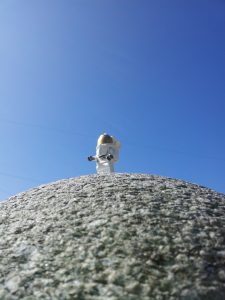 Just imagine if these 3 Lego people stay on Jupiter. They would need houses, stores, cars, food, furniture and other items. Kids can also build these. The Lego people don't have to stay on Jupiter. Perhaps they decide to go to a different planet. Lego space play can go anywhere. In the words of Einstein, "Logic will take you from A to B. Imagination will take you everywhere." Where will your child go?